2/28/99
Well, I'm pretty steamed that the builder for the clan registration building has started counting again from zero logs; all my hard work searching the forests for wood has gone to waste. I been mostly killing wendies these days, since great rockos seem to be in short supply; there's ALWAYS more wendies. I've also been wondering why there is a beach in the south forest now.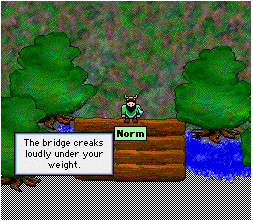 Time to go on a diet?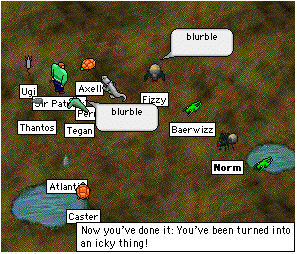 A good reason not to kill frogs.